About Us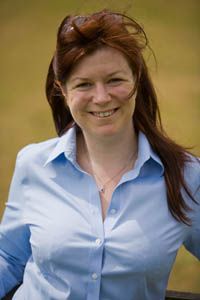 Nelson and Forbes is managed by Deborah Foster, the daughter of a portrait sculptor. When the company started in 2009, her aim was to provide truly wonderful sculpture, handmade by British craftsmen using traditional techniques, at a fair price. She wanted to do this with the sort of customer service that we love to receive, but that seems to be getting harder to find by the day. We still hold these principles very much at the heart of our business.
We carefully select suppliers who share our values and we work with small, artisan British companies, bringing together and supporting the best of British handmade craftsmanship.
We cast only the most delightful sculptures by our artists and package them carefully ourselves in beautifully made gift boxes and luxurious certificates of authenticity. Each piece is carefully protected with layers of foam and a high quality strap around the box, ensuring that it arrives with you in perfect condition.
We make it our priority to ensure that you are absolutely delighted by your solid bronze sculpture. Here at Nelson and Forbes we believe that a gift should bring pleasure from the moment it arrives (especially if you buy it for yourself!).
We want you to thoroughly enjoy selecting your bronze sculpture and making your purchase with us and are delighted to say that we are always available on the telephone if you have any questions. This is a website for a very real company, working in a converted cow shed in Hertfordshire, so please do get in touch as we always love to hear from you.