Sue Maclaurin Collection
Sue Maclaurin Bronze Sculpture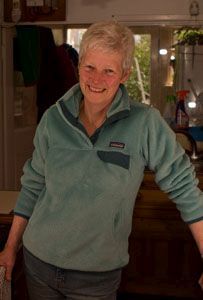 Born in Colchester in 1948, Sue Maclaurin emigrated to Northern Rhodesia with her family in 1952, where a life-long passion for wildlife and horses began.
Her childhood was spent, when not at boarding school, roaming freely in the bush on horseback, revelling in the diversity of wildlife which still existed at that time.
Returning to England to study at Winchester School of Art in 1964, Sue graduated with a B.A (Hons.) in Fine Art and subsequently spent several years involved with Marwell Zoological Park, where she continued to study, paint and sculpt their wide variety of animals at very close quarters. While she was there, Sue was commissioned to create the art work and logo for Marwell Park's advertising.
During these few years, Sue further explored and develop her interest in sculpting at Pinewood Studios as she was asked by Ray Harryhausen to assist him model making on various films including Clash of the Titans.
An opportunity then arose for Sue to return to Africa with her family, and the following four years were filled happily with the pursuit of varied projects including gold-mining frontier style, fish farming and dairy farming, while Sue continued to sculpt and paint for her own pleasure.
Whilst Africa and its wildlife were 'utterly beautiful', it unfortunately became too politically unstable, so Sue's family once again returned home to England. Her wildlife sculpture was quickly accepted by galleries across the United Kingdom and quickly developed a loyal following of collectors.
A white house in the Wiltshire countryside is now home, with two Siamese cats, two horses, a thriving sculpture studio and a saddlery business that means Sue's skills as a Master Saddle Maker command a constant waiting list. Sue continues to sculpt both the wildlife that surrounds her home daily as well as other traditional animals such as pigs and thoroughly enjoys hearing stories of the joy that the bronze castings of her pieces bring to collectors.