Jonathan Sanders Collection
Jonathan Sanders Bronze Sculpture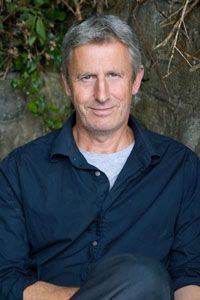 Jonathan Sanders was born in 1959, and completed a degree in Fine Art at North Staffordshire University in the early 1970's. While Jonathan was training, his talent for sculpting was immediately spotted, but he chose at that time to follow a career as a painter and his work quickly became sought after by collectors.
His work is so highly regarded that undertook several notable commissions at that time including the cover for the South African band Ladysmith Black Mambazo's album 'In Harmony' and a personal portrait of Nelson Mandela.

His original paintings are sought after and held in collections worldwide and his prints reach a wide audience both as limited editions tin galleries and open editions sold in Next and Ikea.

As he painted, inspired by the landscape, wildlife, people around him and native African art, he gradually found that these same influences were also inspiring him to revisit his passion for sculpting.

Jonathan began to experiment with clay and wax, gradually developing a unique way of capturing the mood and weight of the animals he spent so long studying in East Africa.

"I find working in the three dimensional form truly fascinating." he says. "The pose has to have an element of drama. Then comes the anatomy of the subject which has to be accurate, but not to the point of compromising the movement and presence of the piece."

Jonathan initially cast several of his wildlife sculptures in bronze resin, but when asked what it means to see his work cast in solid bronze, he explains:
"The Bronze reveals all the manipulation of the original material. Its patina has a depth of colour that absorbs and reflects light. Pick the piece up and it feels heavy in the hand. A tactile, permanent piece of work that truly reveals the qualities of the artist's hand."

His first limited edition bronze sculptures sold out swiftly and he is currently working on new pieces in his studio in Bath, where he lives with his wife and children.
Jonathan says, "Working in three dimensions has challenged me to look at my paintings differently and experiment with new techniques."